"I've Got the World on a String" by Monday Off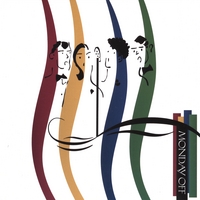 From
Monday Off (Orange Grove Jazz) by Monday Off
About
This is the first track on the album Monday Off by the vocal group Monday Off. It's members are Amy Cervini, Hilary Gardner, Richard Roland and Raymond Sage. This track features special guest is Avishai Cohen on trumpet.
Broken link? Report it to us

This track appears by permission of contributing artist and/or record company.
It is for personal use only; no other rights are granted or implied.


Shop for jazz:
comments powered by

Disqus